Inventions Needed Boat trailer with second set of fold down wheels
These would be cocking axles that pivot a total of 90 degrees to cock into place. One of them would indeed be considered a spare tire.
This would be a good system to have in place for moving a trailer over soft ground. But also in case one of the bearings, which are prone to water damage, were to fail!
Another invention needed is a re thread kit for an AR-15 with a plastic "upper Receiver" They should never be built with plastic threads! At the very least there should be a brass thread collar formed into that upper receiver! And I am one known to never strip threads!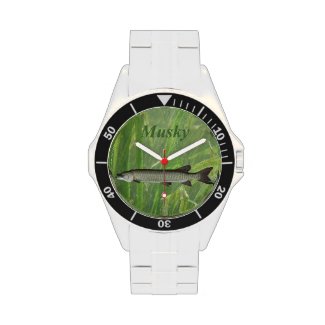 Musky Watch
by
ThomasPaulMurphy
See additional
Watches
online at Zazzle
Thomas Paul Murphy
Originally published on 12 06 2013 at: www.themilwaukeeandwisconsinnews.blogspot.com
Copyright 2013 Thomas Paul Murphy